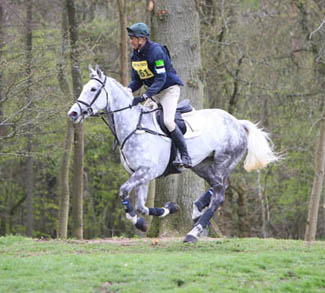 This morning we made the brave decision to drive 4 hours up north to Richmond one day event in search of decent ground and a nice intermediate cross country course. It was an early start with Emily and Poppy on the yard at 2 o'clock and myself coming out at 3 to set off. We were not disappointed despite my mutterings as we trucked up the M1!
Today saw Silver, Monty and Alex doing another intermediate run. The courses always seem to be a bit bigger up north to me, and this course had plenty to do, both in size and technicalities.
Silver was the only one to jump a double clear. Monty had an unlucky two rails in the show jumping but for a 6 year old jumps all the cross country questions easily. Alex was a little bit fresh in the dressage, then jumped a lovely show jump round and if it wasn't for me getting a distance wrong he would of jumped a lovely cross country too. Unfortunately he picked up 20 penalties as I wasn't going to get the distance I wanted, so I pulled him off the corner.
I went slow on all the horses today as the ground was slightly on the firm side, however it was even and they had tried to work on it. The show jumping tracks were on an all weather surface and upto height, the warm up and dressage arenas weren't on the flattest bit of land which was the only downside of the event.
The only other horse we brought up to Richmond was Dotty for one of the novice sections, and she again showed she is maturing by jumping a nice double clear. Other than the fact that it's nearly 4 hours away, it would definitely be an event worth going back to.
Can you tell I'm now stuck on the M1 trying to get home!
Cheers,
Bill
Posted 30th August