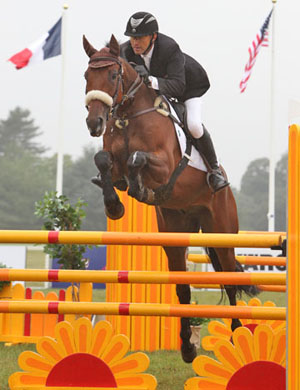 Today has seen Womble do his show jumping at Blenheim, and to great satisfaction he jumped a lovely clear and moved up to 6th in the CIC.
The course was a difficult one but the time was very generous which meant you could add in a few distances and still come inside the time. I thought the colour of the fences were spooky but Womble did not seem to mind and was very brave.
Tomorrow is cross country and I'm just hoping the rain holds off as the forecast is quite bad. I will try to go quick on Womble but not to the point that he gets pushed out of his comfort zone and it gets too wild . I think the time will be really difficult so places could change.
Until tomorrow,
Cheers,
Bill
Posted 14th September