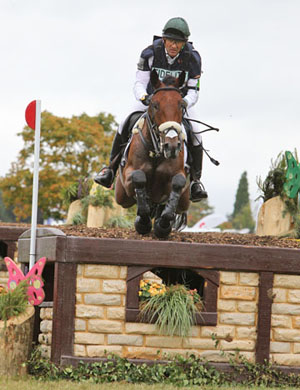 Well today was another highlight of Womble's season. I'm really pleased with his dressage and obviously his show jumping, but today was another day with a strong 3* cross country. All I can say is that Womble answered every question.
With the bitting sorted out at Blair I was interested to see whether it would work again today. Other than getting slightly strong at the last 3 fences he went really quick and gave me a really controlled ride.
So that's it for Womble – his last run of the season being 4th place in a very prestigious 8-9 year old CIC3*. He now deserves a break and a little bit of R&R. One of the great things about today was that the forecast wind and rain did not arrive, which made the ground just right. I have every confidence that next year he can come out in the spring and work up to being ready for his first 4*.
Cheers,
Bill
Posted 15th September