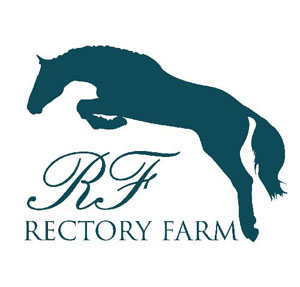 There were a few less people at team training at Rectory yesterday as some of the team are at Osberton and some had run at South of England the previous day. Gilbert was giving another show jump clinic for us and it was nice as I benefited from the smaller numbers with three individual lessons which was a real treat.
I was able to take Dotty, Alex and Womble along for the clinic. Jumping Dotty at the clinic was the perfect preparation for her ahead of the CIC6 Year Old Champs at Osberton at the weekend. I must admit she continues to improve and seems like she will have enough jump to go up the grades which is very satisfying.
Womble jumped nicely, still not giving me the easiest ride to the fences and the focus is on his training to keep him soft between his fences. I know him well now and know how I need to ride him around a course to give myself a chance of jumping clear. He's got all the jump it's just the rideability to the fence.
Alex had his final jump before Weston Park CCI** and he jumped very well. He is really using himself over his back and is now very confident over a fence and relaxed.
This time Gilbert gave us some new jumping exercises which I can take away and use over the winter.
Today it was off to Hunters for another dressage training day, with Gareth warming us up and Jennie Lorriston Clarke doing the judging and then giving us the critique afterwards, watching the video footage back. With less horses I was able to ride both through their tests twice which was beneficial for both Alex and Womble. Jennie LC has a wealth of experience and it was amusing to see how direct she was in her feedback and blunt – telling me straight what she thought was rubbish and, on the flip side, what was acceptable/good – overall however she was encouraging and, most importantly, backed all of her opinions up with great depth of knowledge.
Her critique was very helpful as I head in to the winter training with Womble, and with Alex it helped me to get clear in my mind what I need to do ahead of Weston Park.
Womble is now going home on holiday for a few weeks.
Cheers,
Bill
Posted 1st October