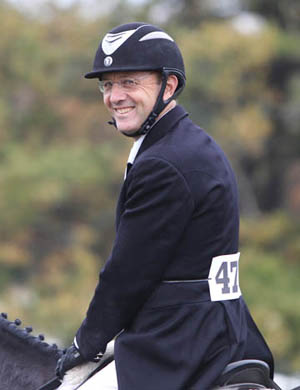 Well today was Dotty's turn to go into a bigger arena and atmosphere at Osberton CIC1*. It was a very competitive class and Dotty held her own and did a better test than at Gatcombe to end up on a 58.
Dotty then went into the show jumping and rolled two poles, both with her hind legs – it was a shame as last time out she was a good girl and jumped clear but today she just seemed to lose her shape and come against me a little.
Tomorrow it is the cross country and the ground seems perfect. It is a track with plenty to do and Dotty does love her cross country so I'm looking forward to giving her a nice round.
Cheers
Bill
Posted 5th October