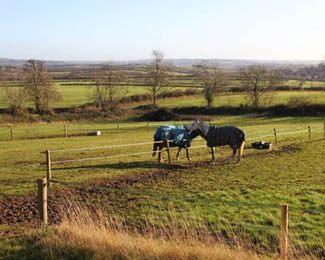 Well another weekend is nearly over and Christmas is fast approaching. Jenny and I are enjoying being at home a little bit more. It is nice although cold for it still to be reasonably dry and it certainly doesn't feel like winter has really taken hold as yet – long may it last.
We had a lovely visit from Veronica today. We went out to the fields to see her horses on their holidays and it was great to see them chilling out – covered in mud, simply enjoying being horses.
Back in the stables the young ones are progressing well with both Sparkles and Cassie in ridden work and improving all the time. It is nice to see Gus growing into himself and benefitting from a pressure free 2013 – he is turning in to a very smart horse and I'm itching to get him out and have a full year competing him in 2014 – albeit with a slow introduction to eventing.
Away from the yard – I was told off today for beating the kids bowling – I cannot help myself but constantly have a desire to win, be it on horse back, the bowling alley or a simple game of ludo! It causes much amusement in our family.
Cheers,
Bill
Posted 24th November