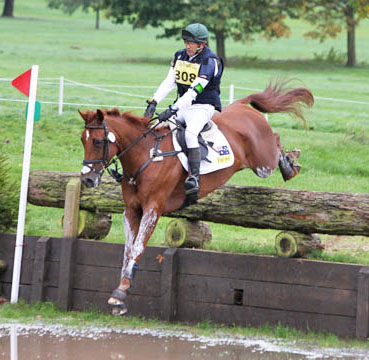 I am both happy and sad to let you know that Alex has a change of ownership. After more than 10 years as owners with us Tony and Janice Fuller have decided to step down from event horse ownership so they can spend more time with their grandchildren and family. They remain firm eventing enthusiasts and I'm sure we will still have the pleasure of their company from time to time on the eventing circuit. I will miss them as owners but have made some great friends and will still have the pleasure of seeing them from time to time.
With the Fullers standing down I'm delighted to announce that Alex also has some new owners with Andrew Knight and Amanda Langdale both returning to be owners with us. Andrew and Amanda were supporters of me in the very early days when I first arrived in the UK so it is wonderful to have them back on board as without them I would definitely never have been able to set out on the adventure which the last 20 years has been here in the UK.
I'm also delighted that Merle Barrington has joined as an owner. Merle is new to event horse ownership and we are delighted to have her joining the team in partnership with Amanda.
Alex has an exciting year ahead of him and I'm delighted to have been able to sort his ownership in such a way that I'm able to retain the ride on this very talented horse.
Cheers,
Bill
Posted 11th February