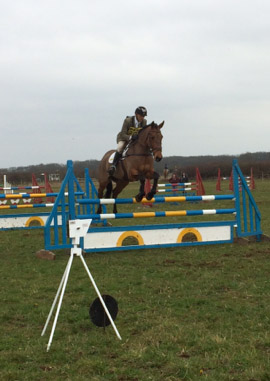 Our first day of competition is done for 2014.
Suffice to say Dotty, Silver and Ricky were pleased to be out. A bit too pleased in the dressage as they were all a bit over the top but it was just good to get their first runs under their belts and hopefully the start of a nice long season for them all.
I think they've made Oasby a little more challenging this year, particularly in the intermediates, with a few more accuracy questions than in previous years. I just hope the rain stays away for the rest of the weekend and it continues to dry out.
So that's day one at Oasby down and only two more to go. They'll be shifting the show jump course for the intermediates tomorrow so at least we'll be on fresh ground. It's good to have Ricky back and competing again and Silver just felt a lot more mature and established. Last year has done her a lot of good. Dear Dotty is so exuberant about everything, she is great fun to work with and I really feel this year she will come on in leaps and bounds.
Cheers,
Bill
Posted 6th March