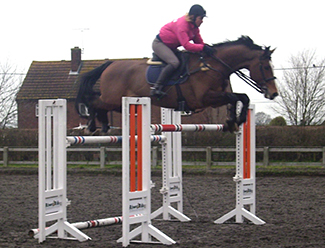 Hayley has joined us from South Africa, along with her two lovely horses Cuppi and Piggy, for the 2014 season to campaign for WEG.
Hayley will be based with us to train in the run up to WEG – she has finished her studies in South Africa and is now focused on trying to pursue her riding goals and secure a ticket to WEG.
Cuppi has recently arrived from South Africa via a three month spell in quarantine in the Mauritius and has settled in well. Piggy has come from the US where Hayley was competing him from her then base with Clayton Fredericks.
It's great to have Hayley with us and we really hope Team Levett can help her achieve her goals for 2014 with a ticket to WEG in France.
Cheers,
Bill
Posted 11th March