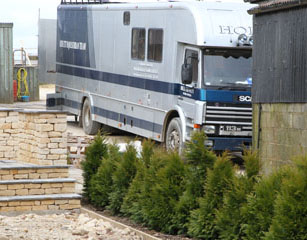 It was another team training day today with Gareth Hughes, to go through some dressage tests. We were at a different venue this time, down near Newbury. It's nice to have an opportunity to ride through the test that you're going to do at your main competition in six weeks or so.
The horses were all quite fresh so it wouldn't have been their best performances, but I'm not going to read a lot into it, as Belton is coming up this weekend and I need to move forward towards that with a positive attitude.
The weeks are whizzing by at the moment, it seems maybe a little bit too quickly! We've done a lot of preparation over the winter so it's certainly time to have a go.
Cheers,
Bill
Posted 1st April