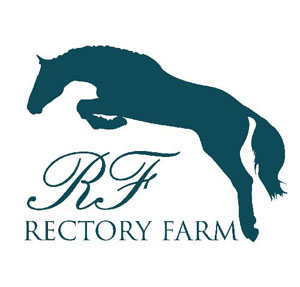 It's been an action packed 48 hours since returning from Weston Park. Yesterday I was busy sorting out some portable cross country fences that are being built for the Equestrian Australia squad to use and also trying to finalise the build of the long awaited lorry.
Sadly also yesterday Kelly had a nasty accident getting kicked by one of the young horses – thankfully it didn't have hind shoes on and I'm very grateful to the team at home for their quick thinking in getting medical attention. She will be fine in the medium term but it was a horrid accident and she was exceptionally brave throughout. Rather a sobering moment for us all.
Today has seen me back in the saddle for team training at Rectory Farm with show jump lessons with Gilbert for Alex and Womble. As ever the sessions were helpful and Gilbert gave me some additional pointers to work on with Womble who was not at his most cooperative. Let's hope he's in a different frame of mind by Saturday – he had his cheeky head on today!
This afternoon I have been swimming the horses and also having dressage lessons with Gareth – getting some further input and direction ahead of Burnham Market horse trials with Alfie. I also took Gus along for some experience and training – I'm excited about Gus for the future, he and Sparkles give me the same sort of feeling as Coco as a young horse and if they turn out as good as him I'll be a happy man, especially as I'm riding for the wife and myself on both of them!
Tomorrow sees us make the long trip up to Burnham Market – I have four in the 3 star and am hoping for a good run on them all – I'm trying to secure Alex's CIC*** qualification for Tatts and give the others a good run ahead of their 4 star goals.
Hayley is also coming with us and she will be aiming for her CIC*** qualification and good runs as part of her WEG campaign – so a big weekend ahead for all at Team Levett before we return home on Sunday for some light hearted fun with the Easter bunnies!
Cheers,
Bill
Posted 15th April