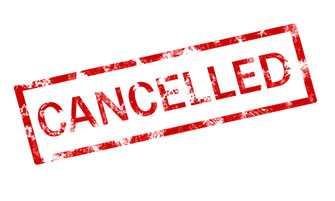 Well it was a rather different weekend to the original plan. We were due to have seven horses running over the weekend at Withington i.e. most of the yard! But sadly it was not to be as much to my surprise (and the surprise of many others) the event cancelled on Friday late afternoon.
We are relatively local to Withington and I can vouch for the fact that the rain did bucket it down non stop on Friday. I think we had about two inches in the day BUT it has hardly rained since and it did feel hasty to be cancelling both days, especially the Advanced sections as there are so few Advanced classes at the best of times. I feel that they should have deferred cancellation of the Sunday and only cancelled the Saturday – I cannot help thinking they would have made a different decision about running the Advanced/Sunday classes.
I know this view may be controversial as there are many aspects and dimensions to running an event, and I appreciate that the weather at the moment is incredibly localised in terms of rain, but I do think the Advanced was cancelled prematurely.
I cannot help think that how insurance cancellation fees and payouts work must be playing a factor as there are more events cancelling more readily nowadays. I also wonder if the insurance premium should be optional in an entry fee payment, as the amount of money we pay each year for this is significant and maybe there should be an option to pay/not pay this portion and if you don't pay it you don't get your entry fee back but if you pay it you do? Worthy of consideration or at least some debate.
Bicton stepped in to the breach and replaced Withington, putting on an extra day almost overnight which was an extraordinary achievement. I for one think they should be allowed to run an advanced and CIC** as we are so short of these classes in the calendar and when they do occur they are piled on top of each other eg Aston Le Walls and Burgham running on consecutive weekends in July – both are events I'd like to run at but back to back weekends is not ideal.
Anyway….enough of that.
I decided not to head to Bicton as my Intermediate horses have Rockingham next weekend and I didn't feel the Advanced horses needed another Intermediate run at this point in the season. So the weekend ended up without a competition for us. Instead I got a chance to ride at home and take several trips to the gallops. Some of the owners came to the yard which was nice to have a catch up in slower time.
So all in all not the weekend we'd planned or wanted but instead a good weekend to focus on things in terms of time with the horses at home.
I didn't get to watch any of Rolex but I did see that William won with Bay My Hero and a big congratulations to Catherine Witt who owns the horse – a job well done by the horse and all at Fox Pitt Eventing!