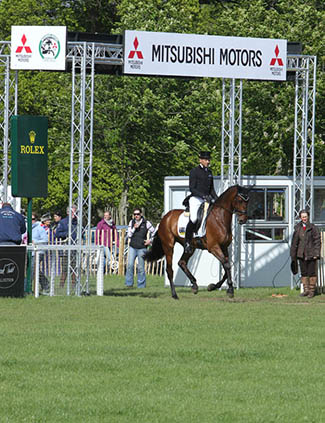 Well today the sun has shone at Badminton (thank goodness, long may it last) and the wind has kept blowing so right now the ground is perfect and on my third walk today the course definitely looks more jumpable but plenty still to do.
But back to today, and the main event has been Alfie's dressage test. In short he tried very hard for me and scored a 44.0 in his first four star test. He made a couple of expensive mistakes, jogging in the free walk and getting a bit stuck in a couple of changes but overall he tried very hard for me and I've learnt a lot about him for the future. The exciting thing about him is there is much more to come.
So overall I'm very pleased with a 44.0 which should leave us in the top 20 at the end of the dressage – and as many have said before me, I don't think this will be a dressage competition.
I'm off to walk the course again and do a dance for the rain to stay away and the sun to shine.
Cheers,
Bill
Posted 9th May