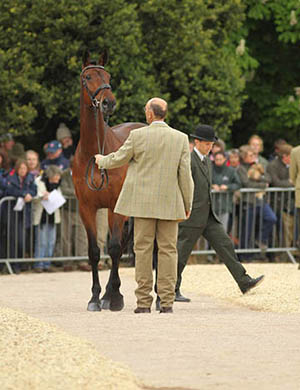 It's the Monday after Badminton and I think all at Team Levett are feeling rather flat and emotional – I am completely thrilled for Sami that he has won. He's a great mate and absolutely deserves the win – it sounds cheesey but it genuinely couldn't happen to a nicer fella and his lovely wife Lucy and team – and I really think it's good that these special titles such as Badminton get shared around a bit.
On the flip side I feel a bit down trodden about my own performance at Badminton. I'm trying to stand back and take the good bits from it  – of which there are many, but I'm still feeling flat as the bottom line is it didn't turn out as I had wanted. It wasn't the ideal first four star track for two young horses stepping up to this level – the track has been much documented, and I for one hope they don't lose their nerve and soften it again. It was a proper four star track and I give it a big thumbs up.
Dressage went to plan with both Silks and Alfie and they put in strong performances. The exciting thing is there is lots more to come with both horses – and working with Gareth has helped massively in my realising my potential in this phase with all the horses.
Cross country day brought tough conditions and things just didn't go to plan with Silks. In the conditions he went green on me, started grabbing the bridle and towing me in to the bottom of the fences – something he's not done for years – so I will need to regroup with him and make an alternative plan.
Alfie went brilliantly cross country  I was absolutely thrilled with him. He took it all in his stride and I absolutely feel I have a four star horse for the future. I made one stupid mistake in an otherwise good round which I felt Alfie and I tackled in a lovely fluid rhythm together. My mistake was costly and we paid a heavy price with a 21 penalty allocation for breaking a pin.
We argued it and appealed it but the ground jury wouldn't remove it – something I feel very hard done by for, as Alfie and I didn't deserve it and the right of appeal process was fuzzy at best. The process of allocating the penalties was somewhat arbitrary and the interpretation of the rules subjective – I am not the only rider who felt this and tried to get things addressed, without success. The penalties pushed me out of the top 20 which was gutting for the team. However it's done now.
So Alfie jumped on Sunday morning. He was as bright as a button on Saturday night and at the trop up – he has come through the test well. The jumping on Sunday didn't go quite to plan but I guess this was the event to learn from given the penalties of the previous day – I learn't a lot about how to warm him up at this kind of occasion, all helpful for the future, but very frustrating none the less in terms of the score sheet on the day.
I take nothing away from Alfie – he really stepped up to the mark in what was the toughest Badminton for many, many years. He's now out in the paddock having some well earnt R&R before we make an autumn plan for him. Silks is still in work and we will decide where to reroute him over the coming weeks.
I'm off to the gallops this afternoon with the Tatts horses so no rest for the wicked or time to feel to sorry for myself! Tomorrow I am schooling/jumping the horses and then head to teach at Keysoe on Monday night. Thanks to Amy for organising.
Cheers,
Bill
Posted 12th May