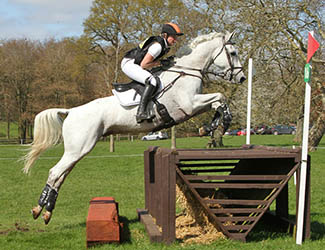 This weekend Hayley and Cuppi have been at Bramham, competing in the CCI*** U25 section. The competition on cross country day was a true eventing test – with torrential rain and deteriorating ground conditions.
The Bramham team worked wonders to keep going and did a fantastic job on on the course and the ground conditions. Hayley and Cuppi have come over from South Africa and would never have seen anything like it in terms of weather and jumping out of mud etc  – they showed great grit, determination and a true partnership of horse and rider to get around the track and come out well today, Sunday, and jump around the coloured poles as fresh as a daisy to secure 8th place.
A great result for the two of them.
Cheers
Bill
Posted 8th June