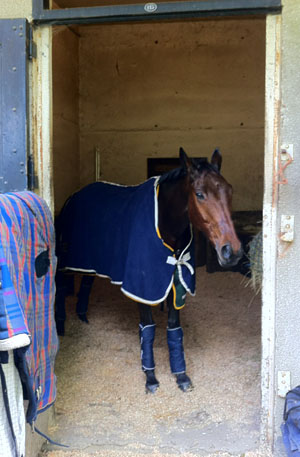 Final preparations are under way for our departure this evening to Germany –we are heading to Luhmuehlen to have a go at the CCI**** with Womble.
Will Goodhew is coming along with us with his lovely grey horse Trefflion Quicksilver. Womble will have the day in the paddock and one work before we get packed up and head out.
It will be another journey in to the unknown as, like Alfie and Silks at Badminton, Womble is making his step up to four star and whenever you make a step up in level you just don't know how it's going to go.
The good news is that I feel I've had a pretty good preparation with Womble and that I've done my best with the help of the team to ensure we are going to the event with everything as well prepped as possible.
I will try to send updates as the week unfolds – but for tonight it will be my alternative career as a truck driver that will be the main focus – all being well  I hope to arrive at the event at lunchtime tomorrow.
Cheers,
Bill
Posted 9th June