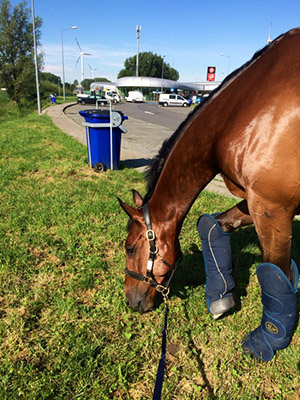 It's been a long journey to get here to Lumhuehlen but we have now safely arrived and the horses seem to have travelled well.
We ended up meeting up with Burto (Chris Burton) at the docks and then travelling in convoy with them all the way, which was nice.
The horses all seem in good order and so it's now time for me to catch up on some well deserved sleep to freshen up ahead of the competition, which will start in earnest tomorrow with the briefing in the morning, followed by an opportunity to walk the course and the trot up late tomorrow afternoon.
Will keep you posted.
Cheers,
Bill
Posted 10th June