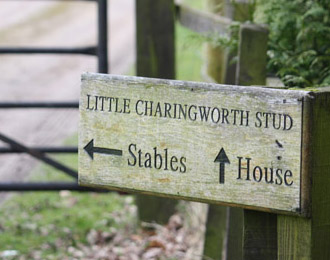 With the announcement of the WEG long list, which has brought much excitement to Little Charingworth, it is time to focus on the build up to our autumn goals for all of the horses.
There are still final decisions to be made about the goals of each horse as we are all a little in limbo, which is frustrating but in the scheme of things a nice problem to have. I am extremely grateful to the patience of my owners while we are in this limbo phase. For example, Blair is usually always part of my calendar but if we are selected for WEG we won't be able to compete there.
Alfie is back in full work, and Womble will start hacking again this week with autumn goals ahead of them. I am also ramping up my own fitness and going back on the wagon, off the drink and watching my diet as I did in the Spring.
In the mean time we are pressing on with the training and core fitness programmes of all of the horses for their ongoing training, one day event campaigns and autumn goals. The four year olds, Dylan and Cassie, are back in for some further training which is enjoyable – I do really love producing young horses.
I, along with my fellow Aussie eventers based in the UK, have – thanks to some nudging from Bek – signed up to DryJuly to raise money for Cancer charities, while staying focused for my autum goals. You can support us all at https://au.dryjuly.com if you would like to!
The week ahead brings Barbury for Dotty, Gus and Sparkles and I'm giving a clinic at Swalcliffe next Sunday.
However ahead of that I have a special weekend with an afternoon off for Sami McLeod's wedding – she is marrying Ed who is a lovely guy. It will be a great affair, with many Aussies over for the occasion including a couple of people I won't have seen for the best part of twenty years – should be fun!
Cheers,
Bill
Posted 27th June