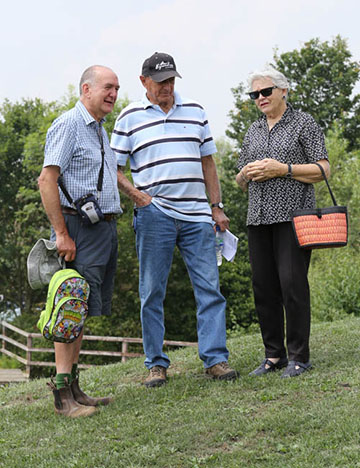 All the boys – Alfie, Womble and Silks, are back out again. Silks has already done Salperton but Alfie and Womble are having their first venture back into a one day event after their Spring campaigns. Day one of three at Aston was just 3 dressage tests and the 2 novices – Sparkles and Gus.
Silks put his best foot forward again today with a dressage mark of 30, Womble on the other hand was a little bit tense and needs some more getting out to settle into competing again. Alfie's work was solid with a few little mistakes, but still managed a 28.2, to sit well in his section.
We are all hoping for a big downpour tonight as the ground is quite firm. With the novices today it has been such a hot day that the ground got harder and harder as the day went on and although Sparkles and Gus did their best dressage to date, I decided to save them for another day. We will have to be back tomorrow early to walk the Advanced XC track and I'm hoping for better ground.
It was nice to have mum and dad with us today as their time with us draws to a close very soon. On Monday I'll be taking them to the airport to head back home to Aus.
Cheers,
Bill
Posted 18th July – photo: John Prentice, Bob and Wendy Levett