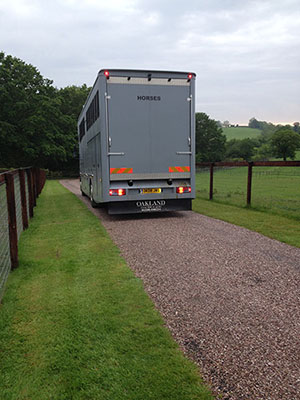 This week is another week of trying to keep my focus and continue to do what we do as a team at home in terms of routines and preparation of the horses for events.
It's about a month to go now until the World Games and I remain focused on trying to ensure I leave no stone unturned in my preparation. This week I have more show jumping and dressage lessons and we also have a team training session at the gallops which will be interesting.
The back end of the week brings Gatcombe Festival and I will be hoping for some much needed rain before the weekend as I would like to run at least some of the horses cross country, ground permitting. It is a great event, one of the favourites on the calendar for both riders and spectators – so let's hope we get some rain and get to put on a good performance for the crowds.
Cheers,
Bill
Posted 29th July