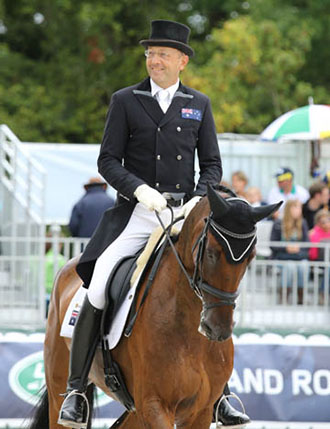 We had a night of heavy rain last night but this afternoon, when Alfie was doing his dressage, the sun started to reappear.
Alfie felt beautiful in the warm up just before going in. I was concerned that the cheering from the crowd might phase him but it didn't. He went in and did a very nice test, lying seventh after the first day. There were a couple of small mistakes in the test but overall it was a solid performance and I am very proud of him.
All at Team Levett are very happy tonight, but we cannot dwell on that for long as there is a big cross country track for us to jump around on Saturday. Although tomorrow I don't compete there is a lot for me to digest and analyse in order to prepare for Saturdays test.
Cheers,
Bill
Posted 28th August