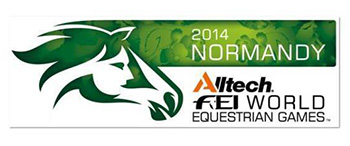 Alfie recovered well straight after the cross country, but later in the evening was sore and sadly he has a trauma injury to his coronet band/hoof which is acutely painful.
Frustratingly he will be sound in a few days but for now he is too sore to trot up this morning, so we have made the decision to withdraw. On a positive note I feel he went brilliantly in the dressage and cross country and I have a horse for another day with age on his side.
I'm gutted for my owners and my team, especially Em, that we cannot complete as I feel Alfie would have show jumped well today and it's been a life time ambition of mine to complete major championship representing my country.
However this is horses as we all know, and tomorrow is another day.
Will be routing for the guys this afternoon and hoping we can hold on to bronze or better! Proud to be part of Team Australia.
Cheers
Bill
Posted 31st August