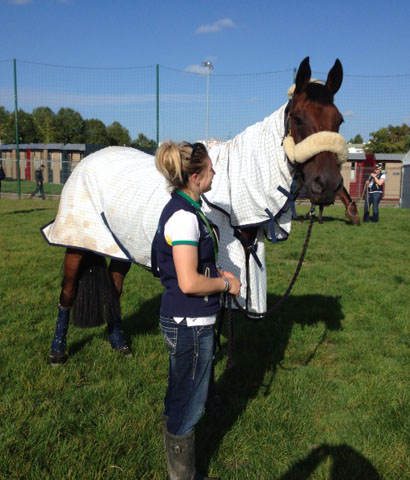 We've made our way home from Caen overnight, in convoy with the rest of the Aussie team horses.
Sunday was not the day I had hoped or dreamed of, but I am very happy to have achieved one of my life time ambitions of being selected on to a team to represent my country – and we've achieved one of our goals; qualification for Rio, which is good news.
Sadly the bronze medal slipped away from our team – every nation has their 'if onlys' but we cannot focus on that – it's part of the sport and we have to move forward.
For me I'm lucky to be heading on to Burghley with Womble – so it's home and back in to it with a trip to the gallops this afternoon to give him a pipe opener and then a lot of packing and reorganising before heading out to Burghely tomorrow lunchtime.
I'm hoping I will have a little luck on my side this coming week.
Cheers,
Bill
Posted 1st September