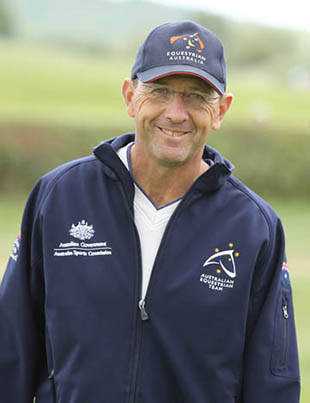 Yesterday saw me back to reality and back in the saddle, riding the horses who still have autumn goals ahead of them. All being well, Sparkles and Dotty will head to Weston Park and Gus will continue to gain experience at Novice level. I also have Cassie and Dylan to keep me on my toes as they continue with their education, and Silks and Alex are working well on the flat, getting back in the groove after a break while I've been away with WEG and Burghley. So there is certainly no rest for me and plenty to keep me busy.
Womble and Alfie are enjoying some well deserved rest and relaxation in the paddock and thankfully we have some lovely autumn sunshine this week – we have a well trodden 'let down' programme we follow with the horses post a big goal; they are not just turned out in the field and forgotten about. We let them down gently over a number of weeks, with their treatments of magnetic rug therapy, massage, icing, stretches and walking continuing for a couple of weeks a part of their break programme. We always also scan the horses as a matter of routine to check all is in order a couple of weeks after each major three day event.
It's lovely to see both horses enjoying themselves, chilling out in the paddocks as I'm riding around in the arena.
I'm already excited about 2015, with the range of lovely horses I have to ride. I may not have many horses nowadays but the ones I have are exciting!
Cheers,
Bill
Posted 10th September