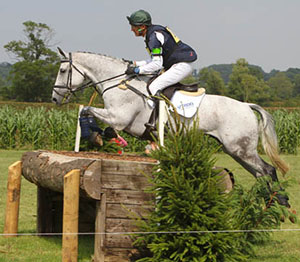 Today has been a day of mixed emotions for Team Levett as we have waved goodbye to Silk Stone – I have had some real highs (and lows) with him – he's an incredibly talented and tough horse and I only wish I'd had him from a youngster, but I was lucky enough to pick up the ride on him as an intermediate horse in 2011 and have had some great runs on him.
He had it all and physically found the job easy – an incredibly intelligent horse, it was all about whether he was 'in the mood' on the day! He could be cheeky and test me, especially if he was feeling well.
Highlights for me were winning Tatts CIC*** in 2013, Blair CCI*** in 2013 and Aston Advanced this summer. I am extremely grateful to Francis for having the faith to take the chance to buy him, and giving me the opportunity to ride him over the last few years.
Silks has now gone off to a new home, where he will have some fun hunting this winter and then enjoy some lower level eventing, all being well, in the future. He has gone to a great local family and will live like a king – something Silks deserves and will thoroughly enjoy!
Cheers,
Bill
Posted 16th September