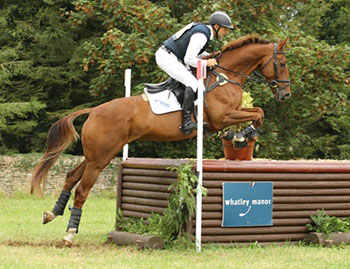 It's been a good day at Gatcombe, with Sparkles and Moo (a new ride) doing the novice and Dotty the CIC2* dressage. The morning started with Dotty's dressage and I thought she did very well; she made a couple of little errors but still finished with a score of 56.
Dotty continues to improve and I am sure one day at 2 or 3 star she will do tests in the 40's. Her show jumping and XC are tomorrow and the XC is fairly tough, I will keep you posted.
Sparkles continued to show himself off as a good horse with a 27 dressage, clear show jumping, clear XC and inside the time to finish on his dressage score. It is nice to see him becoming an established novice horse.
Today was the first day I competed a new ride to the yard called Moorea (Moo) and my first outing was in the open novice. She seemed very willing to do the right thing. Moo and I managed to do a 32 dressage and double clear jumping. Like all partnerships it will take me a while until we both understand each other well and the important thing in the early stages is not to go too quickly .
So all in all a good day. The tracks at Gatcombe were interesting and as ever the main water is tough enough, in the two star particularly.
The recent rain has resulted in fantastic ground which was a pleasure to ride on today.
Cheers
Bill
Posted 20th September