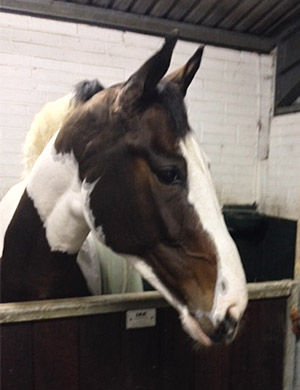 I've had an interesting week – a good few days at home, managing to dodge the rain and get some good work done with the younger horses. Then we headed out to Ireland for the Monart Sale – I am on the selection panel for the horses which is something I love to do as I love looking at and assessing young horses with a view to them pursing an eventing career – the aim is to find a range of lovely young horses who could have a good career at a range of different levels and do a good job/be competitive. It's no easy task but I feel we had a good selection for people to pick from.
We were blessed with glorious sunshine for the viewing of the ridden horses which was great but sadly it didn't last. At least the rain only fell when we were all indoors for the three-year-olds to be shown so it worked out pretty well. The sale takes place near Waterford at the Monart Hotel & Spa which is a fantastic location – the whole sale has a relaxed and calm atmosphere which is a huge credit to Polly and Niall who work so hard to bring it all together.
The auction is held on the final evening and is always an entertaining affair – I find it fascinating to see what sells and I was really pleased to see many of the horses sell well for what I believe is a 'value price', where both seller and buyer are getting a good outcome, and I also am confident that the horses will all, as best as you can predict, go on to 'do a job' for people in the field of eventing.
So all in all a good couple of days.
We bought one horse ourselves, a five year old with raw talent – he is sensitive but green with a good jump and lovely canter – a project for me once he's had a break out in the paddock being a horse again. Only time will tell in terms of how he progresses but that is what I love to do – so Tonto (you can see why) becomes a new member of Team Levett.
Cheers,
Bill
Posted 7th November