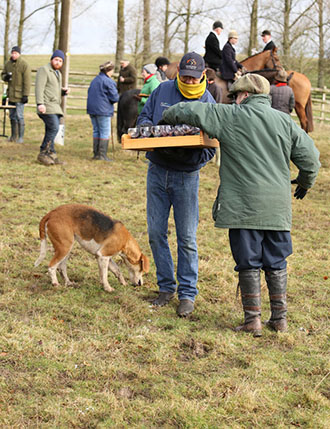 This weekend has been an interesting one for me and my family with a series of firsts for Team Levett set amongst a pretty normal weekend at the office.
At this time of year I get the opportunity to do more teaching than when the season is in full swing and we had the pleasure of Harriet with us for four days having lessons which was fun, and we got to work on a range of different things with her horses.
It was also a good weekend's work for me with my horses and they continue to all make progress with some athletic jumping now building up in their pre season training schedules.
I covered myself in glory by taking my wife out on a date for the first time in fourteen years! Yes, I'm such a romantic…. My New Years resolution is to drag her out of her office to the cinema once a month – mission accomplished for month one although I need to work on my choice of movie for next time! She didn't much enjoy the wrestling/ sports theme of the Foxcatcher!
Talking of which I also made my debut on Saturday at our local meet, handing out the port ably assisted by Josh – I can't say I was a natural! Meanwhile, Jenny came out of retirement after 30 plus years away from the hunting field to take Urssie hunting on Toddy. Sarah kindly lent her Mathalida who is the most amazing hunter, and Toddy covered himself in glory with excellent manners and a gallop which soon left Urssie telling Jenny to go faster! I only wish I could find a 16.2 version of Toddy. Sadly, however much I get on the rower I don't think a 12.2hh pony will carry me.
So it's been an action packed weekend here at Team Levett. This coming week sees me having lessons with Gareth and Roland, working on my dressage and show jumping, which I'm looking forward to.
Cheers,
Bill
Posted 2nd February