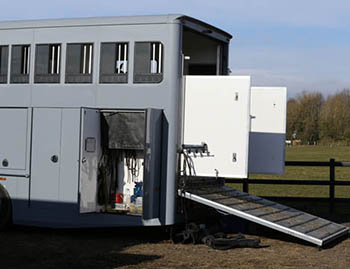 A cold, windy day at Weston Lawns was had today, with Alfie, Womble and Dotty getting out for a bit more match practice in the showjumping this afternoon.
Dotty probably went the best she has all year, just having the unlucky first fence. She was much more relaxed than she has been and it's nice to see her start to enjoy this phase and jump well.
Alfie and Womble's class didn't start til it was nearly dark, but they both jumped well, Alfie going clear and Womble just having the last fence. Poor Womble thought he was finished and tried to come back to trot, which was just enough to take his concentration away before the last. We will do some more days like this over the next few weeks, just getting the older horses in the groove of jumping round the bigger, dressed up tracks.
Off to Stafford tomorrow with the young ones Dylan, Tonto and Cassie. Hopefully they will enjoy another day out and go well.
Cheers,
Bill
Posted 26th March