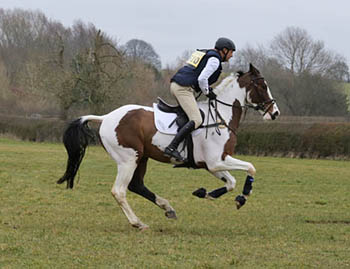 What a wet and cold day we've had at Somerley. We had the babies out again today; Dylan, Cassie and Tonto all doing their first BE100.
Although we were very pleased with them the score boards didn't look too good. Dylan continued to get nice scores in the dressage and Cassie was good too. Tonto is still quite spooky in the arena so his marks will come in time as he gets more used to it all.
The showjumping ground was very deep as they had had a lot of rain, and I didn't think some of the lines worked particularly well for young horses. Dylan and Tonto had a few rails each, while dear Cassie coped with the ground the best, only having one down. She was also the cross country star, going clear, whereas Dylan had a run out finding a flowerpot on top of a corner particularly terrifying and Tonto didn't like the fence just a stride away from the water jump. We had three refusals there which meant we had to walk home. Such a shame as he had jumped the difficult corner so well. Thankfully the ground on the cross country was really nice so for all those young ones it's just putting it down to gaining more experience, on the long road to being knowledgable event horses.
Ziggy was the other member of the team out today, and he was doing the novice. The dressage judges usually really like him but today not quite as much. He was middle of the class instead of his usual test which lands him right at the top. Like Cassie, he did a lovely show jump round in the mud, really listening and concentrating, and a nice clear cross country too. So although a grim day weather wise, it was definitely another good outing for the horses and very educational.
Hats off to Somerley for taking extra entries and working so hard to make the best of the ground and get everyone the opportunity for a run.
Cheers,
Bill
Posted 1st April