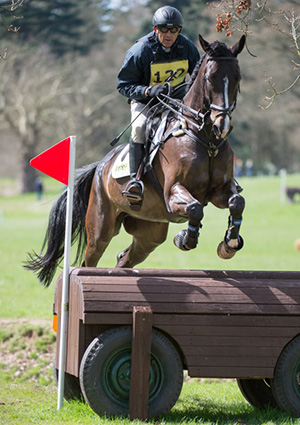 We headed off this morning bright and early about half past five on our way to Weston Park with two novices (Sparkles and Ziggy), and Jorn (the German rider based with us for two months) with his one-star horse. Surprisingly as we were driving to the event it was raining which I wasn't expecting, but fortunately the wet weather didn't hang around too long and although it was cold and windy the rain had cleared off by about 10 o'clock.
The ground in the show jumping at Weston was better than last year, but still not ideal, and as always it was on the side of a hill. Ziggy jumped a nice clear round, and unluckily Sparkles had the last fence down. Jorn's horse really tried hard and just tipped a set of planks going down hill.
The cross country course took a slightly different route than in past years but the fences were still well built and the course flowed nicely, encouraging young horses. Weston is the sort of event where if you can strike the ground right it will certainly bring horses on nicely. And even better for me, Ziggy came 2nd and Sparkles 4th!
There is no rain forecast for tonight or the rest of today so I'm hoping the advanced and intermediate tracks will ride well. I only glanced at the bigger tracks as I walked past them today but it looks like there's a nice bit of variety. We'll see.
Cheers,
Bill
Posted 11th April – Photo Trevor Holt