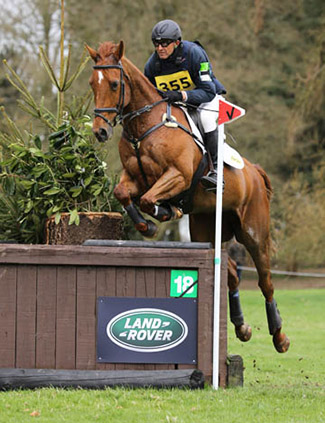 It's been a couple of really windy days at Weston Park, but fortunately the rain held off until the last hour of today; we had Alfie, Womble and Alex off the place again.
The courses at Weston are always quite inviting, big, but with a good variety. The worst thing that can happen there is for the rain to come down because the showjumping and cross country ground can get very deep. Thankfully this year they didn't have this problem.
Alex was doing the intermediate, and generally lacked a bit of match practice. He had a couple of showjumps down which was frustrating; he is a lot more confident than he used to be and I think I need to start challenging him in the warm up a bit more so he concentrates once he gets in the ring.
It was Womble's last outing before Rolex and he was doing the advanced with Alfie. They both did nice tests, but both still with room for obvious improvement. Showjumping was good today too – Womble just had an unlucky fence, the second to last, and Alfie certainly flew the flag by jumping a nice clear.
It was good to have another run under Womble's belt cross country and hopefully now he will be all ready and prepped for Kentucky. I think it's important with going all that way that he was feeling in the groove and doing his job. We're saving Alfie's last run pre-Badminton for Belton next weekend so it will be his turn to go cross country then.
Cheers,
Bill
Posted 12th April