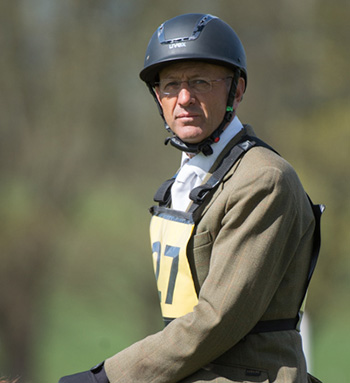 It was a beautiful warm day at Sapey. We had a few horses out from the yard; I had the three babies, plus two older horses just to keep ticking over for Phillip Adkins. We also had Jorn and Missy, two people based with us for a couple of months for competing and training.
We haven't been to Sapey for a few years, as it's been cancelled the past few times. They've made a few changes to how the track ran – it's always nice when organisers try to do something different. It was so nice to see them able to run on such good ground, having been hit by the rain in recent years.
My three babies are all improving but are all still green. Dylan was the rosette winner this time with a second place in his class and he continues to show us that he's quite keen to be an event horse. I thought the cross country course itself was a good track, particularly the little quarry and the water jump, as both had plenty to look at but weren't too punishing for young horses.
The two horses I was supposed to ride for Phillip Adkins got stuck in traffic on the M6 due to an accident and they were held up for so long that in the end they had to turn around and go home, which must have been very frustrating for them.
Jorn, the German rider based with us, took home first place in his class, which he was extremely pleased about. He just has to learn to take a little more time at his fences in order to be slightly more accurate and, in turn, safe. To be able to be fast and accurate on the cross country, in my opinion, is the last (and most difficult) piece on the way to becoming an extremely good cross country rider.
Missy, who is American, had her first start in the UK and, considering she virtually hasn't competed her horses here or in Germany, it was a good starting point. Over the next few events it'll be interesting to see Missy's partnership with her horses grow.
One more competition now before I head off to Rolex; Belton on Friday, Saturday and Sunday. As we go through these next two or three days Womble and Emily are making their way to Amsterdam/Chicago/Kentucky Horse Park, to arrive there on Saturday ready for Rolex.
We have everything crossed that he travels well. So far he has been coping with his journey but he hasn't been on his plane yet – that's tomorrow. It doesn't seem long ago that Womble was rearing and napping as a naughty young horse. This time next week I'll have done the trot up at Rolex, it all seems a bit surreal.
Cheers,
Bill
Posted 15th April – Photo Trevor Holt