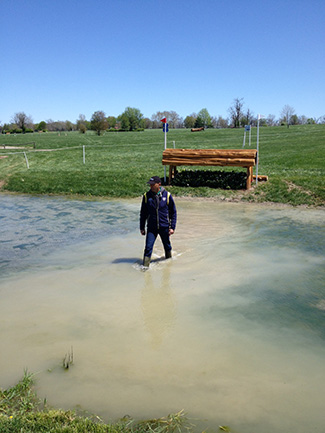 So today has been all about dressage practice and course walking.
I walked the course again today and got my minute markers sorted so I know where I will be on time. The turf is excellent and the course beautifully presented. There is no let up all the way around, with clever positioning of fences and lots of interesting combinations – and all the fences being true four star dimensions. The course is also undulating all the way around so it will take a good horse and a good ride around with a little luck to come home under time.
I am looking forward to the challenge but before that is the small matter of the my dressage test.
Tonight I had arena familiarisation with Womble which went well and so tomorrow we will be in the main arena at 2.15pm. Let's just hope I don't let Womble down.
Cheers,
Bill
Posted 23rd April