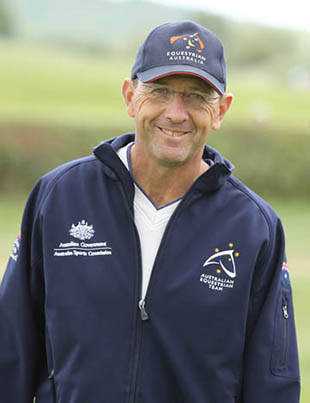 Another busy day at Team Levett, up and about early to get the horses heading to Withington this weekend schooled on the flat before heading to the gallops with Alfie for his last piece of fast work ahead of Badminton next week.
Then back home to drop off Alfie and load up the young horses and Jorn and Missy, two young riders from Germany and the US respectively, based with us until Houghton Hall. It was nice to get Dylan and Tonto out to do some show jumping on a surface as they have been jumping on less than ideal ground at recent events due to the rather unpredictable weather we experienced in March and April. Both of them benefited from the outing and it was nice to get them out to another venue and see some more show jumps and courses.
Tomorrow I have dressage team training at Gareth Hughes yard, which is thankfully local to me, before taking the kids and Eddie – a young four-year-old by Jaguar Mail I'm producing – for a cross country school later in the afternoon. With the change of clocks the kids have more of an opportunity to ride after school and they both enjoy charging around a cross country course if the weather is fine. They can also helpfully give me a lead if Eddie finds anything too scary!
The weekend will see us at Withington with Drax, Alex and Sparkles in the Intermediate and Ziggy in the Novice. We've opted to withdraw Alfie and give him a few days at home to freshen up and recharge his batteries ahead of his main spring goal, Badminton, next week. Not long now…….!
Cheers,
Bill
Posted 30th April