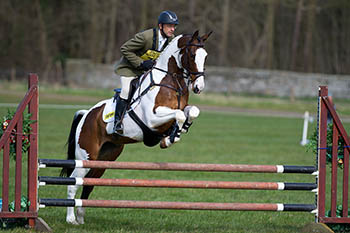 Today was the turn of the babies at Aston and we had the benefit of good ground after the rainfall on Thursday.
Dylan was full of his own opinions and rather excited to be out eventing again! He clearly enjoys it and he will settle with experience.
Tonto was the most relaxed he's been across country which was really pleasing. He will benefit like Dylan from this year of getting out and about and learning his trade without any pressure.
Cassie was a star again; she is very grown up and chilled yet she enjoys cross country and she is sensitive in a nice way. A few more competitions and Jenny will take over the reins on her which will be nice.
Aston has had a huge entry and the team running things certainly had stamina as on day three we were all still going at 6.30pm and the team and helpers continued to have a smile on their faces – dedication!
Back tomorrow for a family day out, with Jenny riding Ricky and me on two catch rides for Philip A as he's busy with work and wants the horses to get out.
Cheers
Bill
Posted 16th May – Photo Paul Moss