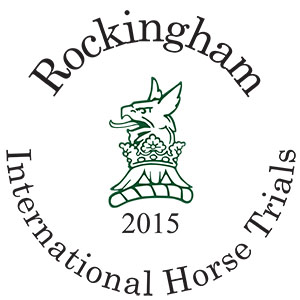 An early start to head up to Rockingham this morning with the three babies – Tonto, Dylan and Cassie and Jenny with Ricky. It's a really nice venue, with more atmosphere than you'd get at your average one day event. Everyone was doing another BE100 today, and Cassie put her best foot forward with a lovely double clear to gain a minor placing.
Tonto was a typical young horse, as last time he was really beginning to settle, but today he reverted back to being over sensitive and not concentrating hard enough, but he is still very much a baby and all he needs is time and more match practice.
Much the same story with Dylan, who continues to be a bit of a villain, every now and then trying to be difficult in the dressage warm up, after a while I normally clear a space for myself as he is being cheeky! Im not sure why he had a couple of rails today as he has been jumping well, and cross country he was very good except for having a shy at the last minute and then running out, so just like Tonto, another day of trying to get him going and produced into an event horse who knows his job.
Jenny on the other hand had another lovely dressage and a clear showjumping, but was having such a nice ride cross country that Ricky decided to put in a stop, I don't know who was more surprised, Jenny or Ricky. But it is a good lesson and one I'm sure they will both learn from.
A busy day coming up on Sunday with five to do in the bigger classes and back tomorrow in between with Missy and her two horses in the 1*.
Cheers,
Bill
Posted 22nd May