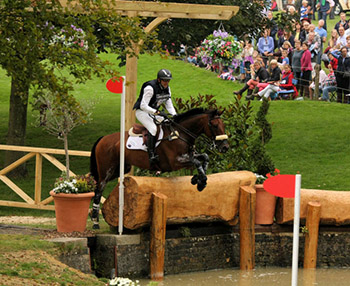 Womble and Alfie are both now back in work. They've enjoyed their holidays but both seem pleased to be back doing what they do best, working and using their brains as well as their muscle. As with many horses both of them seem to enjoy having a break but they also reach a point when they let us know they've had enough and want to do something.
Both horses had a few weeks off after their main spring goals of Rolex and Badminton but have been back in work for a few weeks hacking and doing hill work, and last week Womble started some light schooling with me which we build up over the next week or so. Alfie is hacking and will start with his programme shortly as Badminton obviously lagged Rolex by a few weeks.
All being well Womble will head to Burghley and Alfie to Pau – excited already!
Cheers,
Bill
Posted 11th June – Photo of Womble at Burghley 2014 by Sally Wright