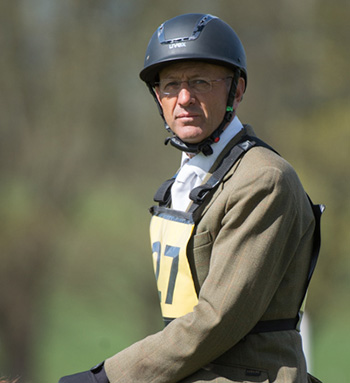 It was an early start this morning as I headed to Nunney horse trials for the first time ever. I'd heard from friends that it was a great venue and a lot of effort is made to make it a good competition. After today, thankfully, I can confirm that all of the above is true. The ground is understandably on the firm side but they've done as much as they can to soften it up and on Saturday night the ground will be spiked again for Sunday's classes.
Today saw Dylan, Cassie and Tonto competing, with Tonto doing his first novice dressage and showjumping. I'm pleased to say he accounted of himself very well, only making one baby mistake in the show jumping. It will still take the rest of this year to get him more relaxed. Dylan was the only one to win a rosette, coming 5th in the BE100, so it's nice that he keeps on being competitive when there's still a lot more improvements to be made. Dear Cassie continues to be consistently doing well with double clears.
The only other horse we had here today was Sparkles. It was a big day for him as it was his first ever 2 star dressage test. Like he's done all year, he continues to go out and put his best foot forward and score well! We have a day away from Nunney tomorrow, just doing Sunday now with Sparkles and some of the other intermediate horses.
It would be lovely if we could get some rain but I don't think there is any forecast for Sunday. With them working on the ground on Saturday night I'm hoping to run all the horses slowly, but we will have to wait and see. The 2 star track has plenty to do and is a real step up from a normal intermediate but I think it asks all the right questions if you're wanting to head to a CCI 2 star. All in all I'm hoping for another good day on Sunday,
Cheers,
Bill
Posted 19th June – Photo Trevor Holt