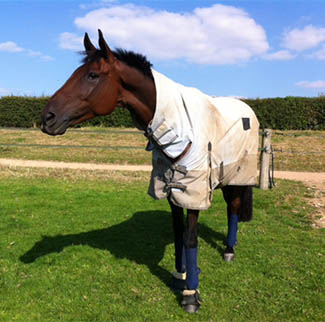 What a lovely day it is today, and so nice to have Womble back off the place again, taking him to do a bit of showjumping with Mark Phillips and his partner Lauren. It's a bit surreal but it must be 27 years since I had a lesson with Mark, back in 1988 when I had a season at Gatcombe as part of the Australian version of the Range Rover scholarship, which allowed me to come over to England and train.
Captain saw my round out in Lexington with Womble in the spring, and had said to come down and have a lesson as he thought he would be able to give me a couple of ideas which might help. So between Lauren and himself there were a few pointers to take on which I'm hoping might make it a little easier on the all important last day of a big competition.
Womble's training program is just gathering pace again, as it is only really 8 weeks until Burghley. He has already been fit this year and it won't take him long to get back into the groove and do another four star. As the hot weather continues this week the ground can only be firm at the different one day events coming up, ideally we would like a bit of rain.
It was an early start this morning as I needed to get some of the horses ridden before it got hot, and we'll probably do that for the rest of the week too as it's due to get even hotter.
Cheers,
Bill
Posted 29th June