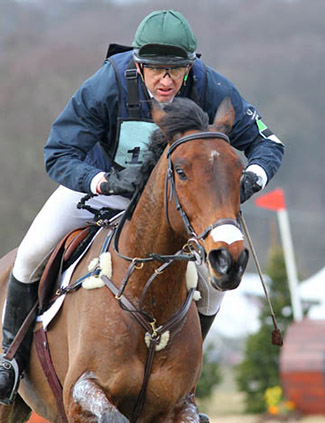 It was a very pleasant surprise to be out eventing in the rain; I wouldn't normally be saying it but because of our recent dry patch its a blessing!
Today we had just four dressage tests. Dotty and Natty were doing their first advanced and Alex and Womble, who are more experienced, were out getting back into the groove of competing at this level. The two boys put in competitive dressage scores which was nice, as Womble, at his first competition back from a break, can be quite a handful! He really did concentrate well so we are hoping he will continue in this frame of mind for the next six weeks!
Alex has kept improving this spring and he feels a lot more rideable in his 3* tests. I still think as he gets stronger in the next few months he will get better again. At this stage he is accepting the work, being obedient and trying his best.
Dotty looks the best she ever has at the moment, looking muscled up and well. She's been working so well at home and, maybe because she is now physically stronger, finds it mentally a bit easier. She certainly put her best foot forward for her first advanced.
Unfortunately it wasn't Natty's day as she gave me some nice work in the warm up but as we trotted around the arena before going in she got very tense and so we found it hard to do a nice test. All Natty needs is a bit more time and strength in the right areas as she's not a silly mare and once she can do it I'm sure she will.
There was one section of advanced running this afternoon so I took the opportunity to walk the course before tomorrow and watch a few horses in the different lines. It seems big enough all round and I think it will be challenging enough for all my horses. I think for it to go well you will certainly have to ride positively.
Cheers,
Bill
Posted 24th July