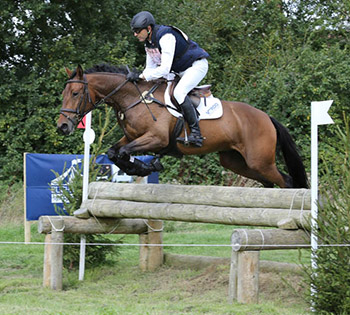 On the road again, heading home from another good competition, but this time in the opposite direction. We've been down towards London today at Wellington horse trials.
We had a good day, with Dylan doing another BE100, Tonto doing a BE100Plus, and Alex doing the CIC3* dressage. Dylan continues to go better on the flat and he is ready to step up to novice, which he will do at his next run at Gatcombe. That should get him a bit more interested, particularly in the dressage and showjumping. He does go round the 100 cross country very easily.
Tonto again proved more settled in the dressage and got a nice score, but sadly lost some concentration in the showjumping which was a shame, rolling two poles in what was otherwise a lovely round. I'd have to say he gave me the best ride cross country I've ever had on him today which was really pleasing as it shows he was not phased by his cross country round at Somerford. He will do a novice at Gatcombe in a couple of weeks time alongside Dylan. Looking back he has come a long way from the extremely green horse that came from Ireland to where he is now in just one season.
Alex was good again today in the dressage and got his best mark yet at three star level, doing a 44.6. If I do anything near that at Blenheim I'll be more than happy, but I'm thinking they might be a little harsher marking at the bigger competition. Saying this, he did feel more connected and balanced than he has done in the past so I was very pleased with him and it was lovely that Merle and Veronica were there to see him achieve his best mark. I'm back again tomorrow with Natty in the young horse Advanced section and Alex probably just to do the showjumping in the three star.
Wellington has gone to a lot of effort to put on a good show for all and Josh and Ursula took full advantage entering many of the dog show classes – the three dogs came home with a fist full of rosettes, led by Wombat who won the bad hair day class!
Cheers
Bill
Posted 29th August