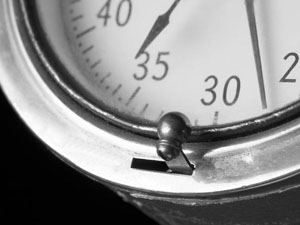 I've just been listening to Oliver (Townend) being interviewed on Radio 4 as I give the children their dinner and he's had me in stitches listening to him tell the story of his journey across France to Madrid in an attempt to catch a flight to the US for Rolex. The description of the taxi ride with neither person able to speak the other's language for 13 hours, with regular pit stops for more money, and when asked by the interviewer how he would cope with the fatigue Oliver piped up 'eventers are renowned for only ever sleeping in November' – now isn't that the truth. I do love being an event rider but it has to be said, it's a lifestyle not a regular job.
Good luck to both Oliver and William I hope they finally arrive safe and sound and have a great event, I'm sure they will both go well. I've always wanted to go to Rolex but to date I've not had the right horse and/or finances at the right time, but maybe one day… it always sounds like a great event and a good first time four star track.
Hipp and Tim have both been shod today; I like to shoe the horses about ten days before their three day event run, it's part of our system and we don't divert from it except for a very good reason. I also like to change the horses shoes after the dressage for aluminium shoes. These are far lighter and I think benefit the horses, or at least me psychologically! You cannot put the aluminium shoes on too far in advance as the metal is much softer and wears easily, the stud holes don't tend to last and the foot over time is not as well supported hence we change them post the dressage and then take them off after an event.
Using aluminiums is something I started years ago when we used to have the long format as I felt it was really beneficial with the steeplechase and I've continued to do it as long as Nick (Deacon) our farrier can make it to the event. Nick is a key member of our team. I first met him 5 years ago in Luhmühlen when he got me out of a bind on a Saturday night after cross country, and he's been shoeing for us ever since. He's the best farrier I've had by far: he is not only great at what he does but he's interested in eventing and the team achieving results. I find I can work with him to try and resolve whatever issues we may have with a horse, and all of them need managing in some way throughout their career given event horses have such a physically demanding job.
The shoes are on, and the clock counting down to us leaving for Badminton is ticking. However tempting it is to wrap the horses in cotton wool for this last period of time, I force myself not to do so. Yes I back off them in terms of their fitness work as by now the hard work is done and it's about ensuring they arrive fit but fresh, but I keep working them and stick to the routine of cantering regularly plus schooling and jumping sessions as normal along with turnout for them to have a mental break.
Anyway enough for now, I'm off to build some XC fences in the school this evening to practice tomorrow, post studying the Badminton cross country course on the Badminton website!
Cheers,
Bill
Posted 19th April