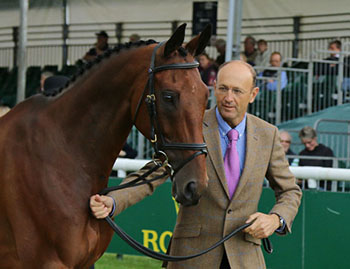 Today saw proceedings kick off at Burghley with Womble passing the trot up with flying colours, and then there was enough time for a short lesson with Gareth.
Every three day event always seems to take time to get going but as of tomorrow the time will race away. I had my first walk of the course today and it seems huge but Jenny says I say that all the time so I will just get on with it and hopefully have a good run!
The ground will probably be holding and with the new way of going we will see how difficult the time ends up being. My suspicion is that it will be very hard to get.
Womble has his dressage on Friday at 12.22pm so tomorrow will be more time to settle him in and school him and also have another look at the course.
Anyway until tomorrow.
Cheers,
Bill
Posted 2nd September