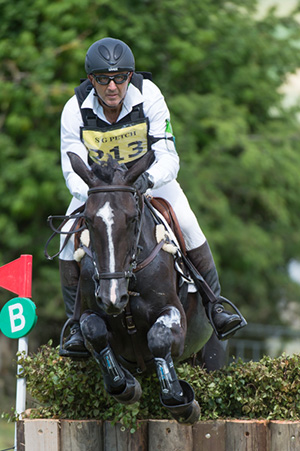 Today I was off down to Gatcombe for three CIC2* dressage tests with Sparkles, Ziggy and Natty.
Ziggy was the first horse to do his test and continues to hold his own at this level despite this only being his second two star, with a 45. Sparkles got his best score of the season with a 41.3 and again he is still new to this level. He continues to improve as he has done all year.
Natty was last horse to do her test and although she is going better she still finds it hard in the canter and when that comes through her scores will keep coming down and she should be competitive.
The weather looks like changing over the next few days but a bit of rain certainly won't hurt. I will be trucking down to Gatcombe for the next few days so let's hope the horses continue to go well. Looks like I am rider rep again so I hope it is like Burghely without too much to do.
Cheers,
Bill
Posted 11th September – photo of Natty © Trevor Holt