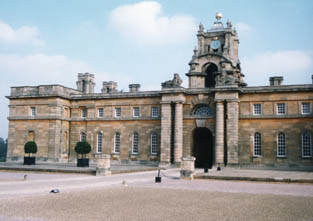 Today has been a productive day – I worked the horses at home and I also had time for a dressage lesson with Alex and Alfie as they continue to be prepared for their autumn goals. Alex's main goal is this week with Blenhiem having arrived, and I waved Emily off today to settle Alex in before I arrive tomorrow for trot up.
There is quite a bit of rain about so I'm hoping it won't continue and we have a chance for a decent run. It seems like Blenheim will be a very competitive field so I'm looking forward to the challenge of a good finish.
It was nice to have that win at Gatcombe on the weekend as it provides a lift for the team, and I'm just hoping I can continue on with some good results over the next two months. Will keep you in touch with some more info on Blenheim in a few days.
Cheers,
Bill
Posted 15th September