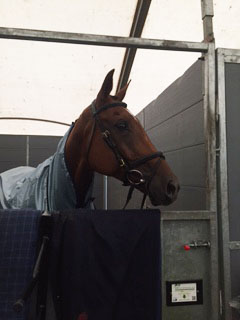 I'm just home from Blenheim and Alex has officially started his second three star. The rain was expected to arrive around 12 but it waited until the trot up to really kick off.
I had a chance to walk the course and it is very long – I think for those wanting to be competitive time wise there will be a lot to do. Dressage is not until Friday for me so I have a few days to work on Alex's test and get him settled in the environment.
So let's hope he and I can put our best foot forward.
Cheers,
Bill
Posted 16th September