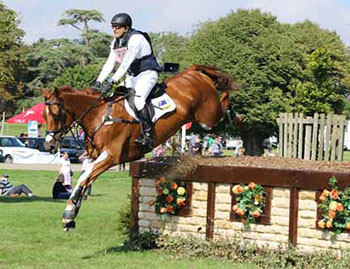 The cross country at Blenheim is all done and dusted and what a clever boy Alex was to go around so easily in the time and feel mentally so confident. I was going into today feeling good but not totally sure if he would be able to keep galloping at speed for nearly 11 min but boy he showed me he could today.
He made the course feel relatively easy. He does not pull and gives me a good feel on his different lines.
Let's hope tomorrow he really puts his best foot forward and show jumps well.
Until tomorrow,
Cheers,
Bill
Posted 19th September