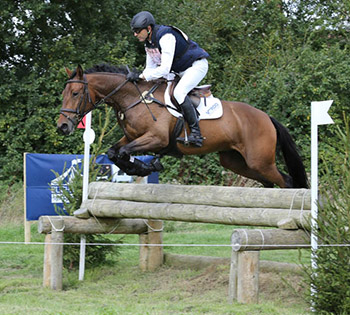 What a beautiful autumn day it was up at Kelsall! It doesn't seem that long ago that we were there, although it's been 12 months. The season continues to finish at a pace.
Because of the recent rain the ground at Kelsall is very good and is still, surprisingly, on the dry side. Mark Phillips had changed things up a bit in terms of the course from last year. He's made it slightly more twisty and consequently the novice time was extremely hard to get.
Today I had Tonto and Dylan doing the novice, and around what was a fairly difficult novice track they accounted for themselves very well. Tonto again did a very nice dressage, lying about 3rd after the first phase which is a really positive side as he's done that over the past 2 or 3 events. Still his weak link at the moment is his show jumping. Although he has a really good jump he gets tense and distracted and has a few rails. I'm hoping that a winters show jumping will really get him more confident in this phase.
Dylan was a little fractious in the dressage, but was good when he settled. Show jumping he just tipped one out and then went well cross country. All in all a good performance for him at this level. Still a good bit to work on but that will probably be for next year as they're just about due for a break – it's been a good educational season for the young ones.
Cheers,
Bill
Posted 26th September