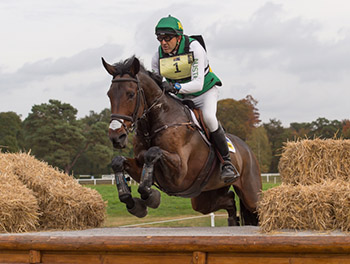 Well my last cross country run of 2015 has been done and I am very pleased to say Alfie jumped a clear inside the time – a first for him at 4 star level. It was a long course being 11.38, but Alfie kept his jump and gallop until the end so I was very very pleased with him.
It was good for him to have a run around a stiff technical track on good ground – as the poor horse had a tough time last year with both Badminton 2014 and WEG 2014 as his four star runs which both had some of the most testing ground and tracks ever seen at four star. I felt he deserved a track and ground such as we had today to show himself off.
Pau is renown for its big show jumping so tomorrow will be interesting as the scores are quite close around me. Anyway it's very satisfying to finish with a good run across country and head in to tomorrow in 9th place.
Cheers,
Bill
Posted 24th October – photo © Trevor Holt